Monday, August 24th, 2009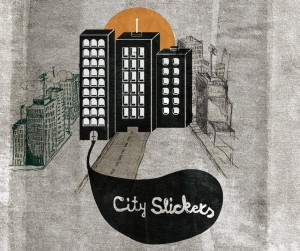 MissYucki was asked to participate in the exhibition "City Slickers"
The gallery +27 hosts the show, which started on August 13, 2009. The theme of the exhibition, as the title gives away, was "the city". Works were printed on A3 fine art paper and all prints, ranging from illustrators & designers from all over South Africa, plus a few international illustrators, will be exhibited for a whole month, starting on the 13th. The exhibition will later this year also travel to Durban, where the same works are to be exhibited.
Exciting Stuff! Go have a look if you are in Pretoria or Johannesburg. You are able to buy the prints… wow your very own A3 MissYucki poster, we know you want to. Plus we're sure there are tonnes of amazing posters up for grabs by the talented artists in SA. We are pretty bummed we can't make the show, but it was awesome to be invited! Thanks so much to Maaike for including us, and helping us to spread a little Pageant Power! Proceeds from the show will be donated to different charities, so it's for a good cause too!
The pictures we have pasted here, we stole from her blog, in lieu of being able to take pics ourselves! :-9 They were snapped by welovepictures Go have a peek!
And lastly here is the doodle we submitted, Little MissYucki throwing the bones in the alleyways near Braamfontein.